FUN DAY AT THE BLUE HOLE RANCH
SEVERAL OF THE CHURCH KIDS AND SOME OF THE NEIGHBORHOOD KIDS WENT TO SWIFTON'S BLUE HOLE CREEK FOR A MORNING OF SOME SERIOUS FISHING. HOWEVER THE FISH WERN'T SERIOUS ABOUT BEING CAUGHT.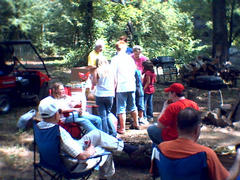 DENNIS COOKS A MEAN HOT DOG. COME AND GET IT!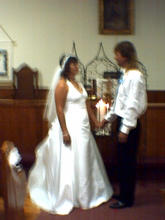 MICHAEL AND ABBY CAMP RENEWED THEIR WEDDING VOWS ON THEIR TWENTIETH WEDDING ANVERSITY ON AUGUST 28TH.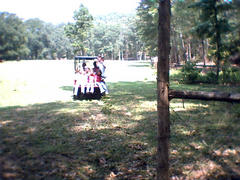 AROUND THE CAMP WE GO!